Sip the Essence of the Bluegrass State
Welcome to Kentucky, where the rolling hills and scenic vistas are matched only by the rich heritage of viticulture. Dive into the heart of this state's wine country with our curated Kentucky wine tours.
In Kentucky, wineries are not merely estates; they're realms of passion, tradition, and innovation. With our tours, you're not just an observer; you become a cherished part of the wine story. So, raise a glass and let's toast to the vibrant spirit of Kentucky's wine legacy.
Why Embark on a Kentucky Wine Tour?
Kentucky's wine roots run deep, entwined with tales of pioneering vintners, resilient grape varieties, and the evolution of winemaking techniques. Our tours guide you through these stories, offering a taste of history in every glass.
More than just sampling wines, meet the passionate individuals behind them. Understand their vision, inspirations, and the challenges they've embraced to craft each bottle.
The Art and Science of Winemaking:
Delve into the enchanting world of winemaking. From the meticulous care of vineyards to the magic of fermentation and aging, witness the journey of grapes transforming into fine wine.
Discover the diverse world of Bourbon Town Tours. Our carefully crafted experiences immerse you in the rich heritage of Kentucky, offering expert guidance, flexible cancellations, insider tips, group-friendly options, captivating photography tours, and advanced bourbon journeys.
Your Kentucky Wine Exploration Begins Here
Wander through historic wineries that echo the state's early viticulture days and modern establishments pushing the boundaries of winemaking. Celebrate the rich tapestry of Kentucky wines, both old and new.
Participate in guided tastings, uncovering the subtle nuances and complex profiles of various wines. From robust reds to crisp whites, let your palate embark on an unforgettable adventure.
For All Wine Enthusiasts:
Whether you're a seasoned oenophile or someone taking their first steps into the world of wines, our tours offer something for everyone. Experience, learn, and most importantly, enjoy.
Many of Kentucky's wineries are nestled amidst breathtaking landscapes, offer gourmet dining experiences, and host events. Expect more than just wine; anticipate a holistic escapade.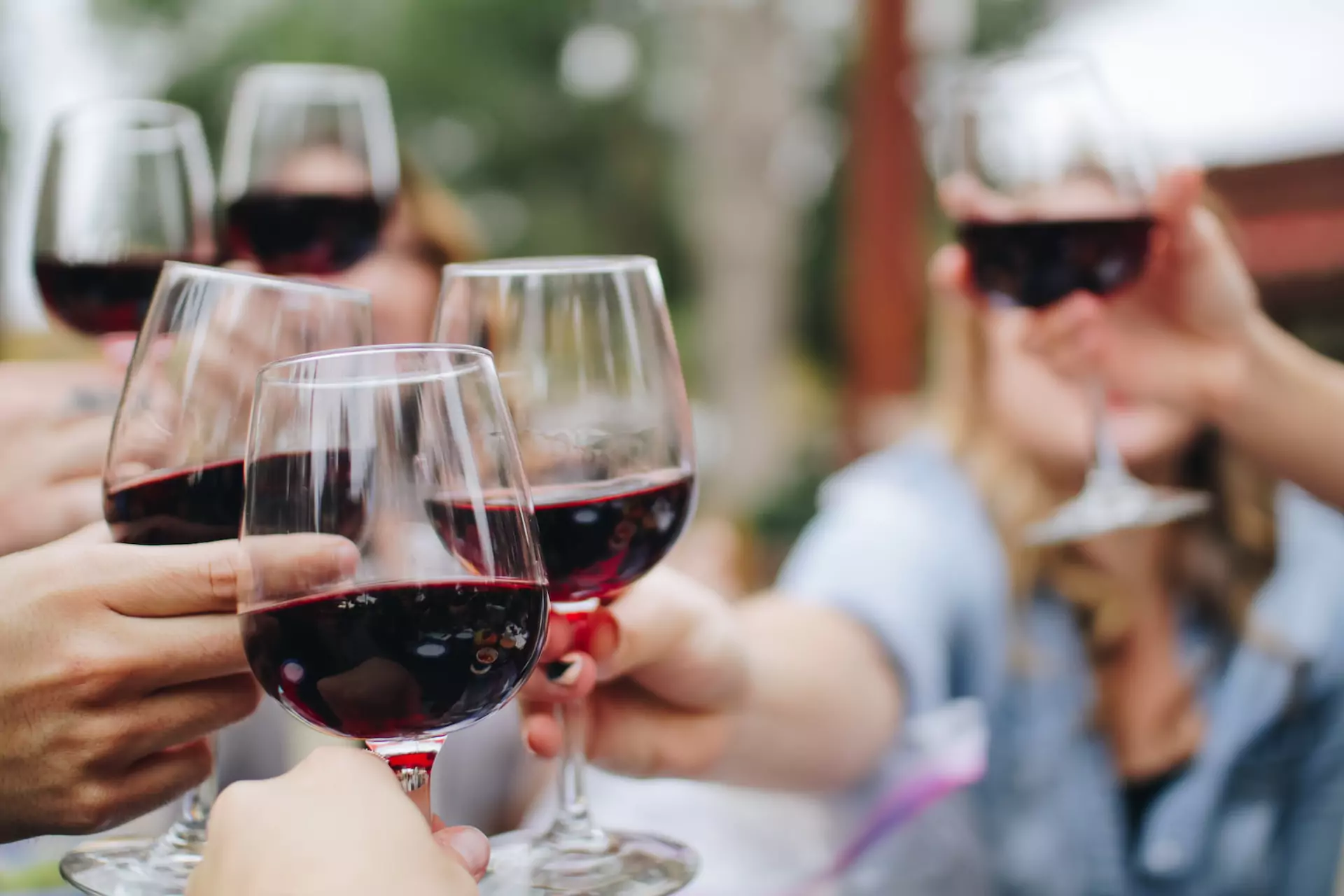 Chart Your Wine-filled Journey
Booking your coveted spot on a Kentucky wine tour is seamless. Opt for expansive multi-day vineyard voyages or cozy visits to boutique wineries, and leave the planning to us.
Ready to swirl, sniff, and sip your way through Kentucky's wine regions? Get in touch, and let's curate the perfect vinous journey for you.